Notre Dame High School – St. Louis will be offering several different camp options during Summer 2023. Check out all the opportunities below!
9th-12th grade camps are only offered for students currently enrolled at Notre Dame High School for the 2023-2024 school year.
Our Athletic Camps will run throughout June and July with options for most grade levels.
One of the most dreaded aspects of the college admissions process is taking the ACT. However, this task does NOT need to be such a scary endeavor. Notre Dame High School does a great deal to prepare its students, and here is an additional opportunity for the ND community: the ACT Bootcamp.
By understanding the makeup of the test and its common "traps," students will learn strategies to boost their scores. Instructors will help each student identify her areas of weakness and how to improve them for future testing sessions. This material will expand on concepts presented in the ACT Prep course taken by all juniors.
The bootcamp will take place at ND May 30th- June 1st from 9:00-11:00 AM. A minimum of 10 students must enroll for the camp to take place, so sign your daughter up soon!
Camp ND is a week-long summer camp experience for rising 5th-8th grade girls from June 5-8th.
Monday through Thursday (June 5-8) from 9:00 AM – 3:00 PM campers will attend various sessions that include activities like learning dances and cheers, cooking yummy snacks, creating green screen videos and playing pickleball. Each day will have a theme and campers are encouraged to dress to it! Snacks will be provided, but please bring your own lunch.
Camp ND will conclude with a Camp In Sleepover on Thursday night June 8th (pickup is Saturday morning at 7:00 AM) in the ND Gym. Campers can be picked up Friday morning June 9th at 7 AM. Dinner, snacks and a pancake flipping breakfast will be provided.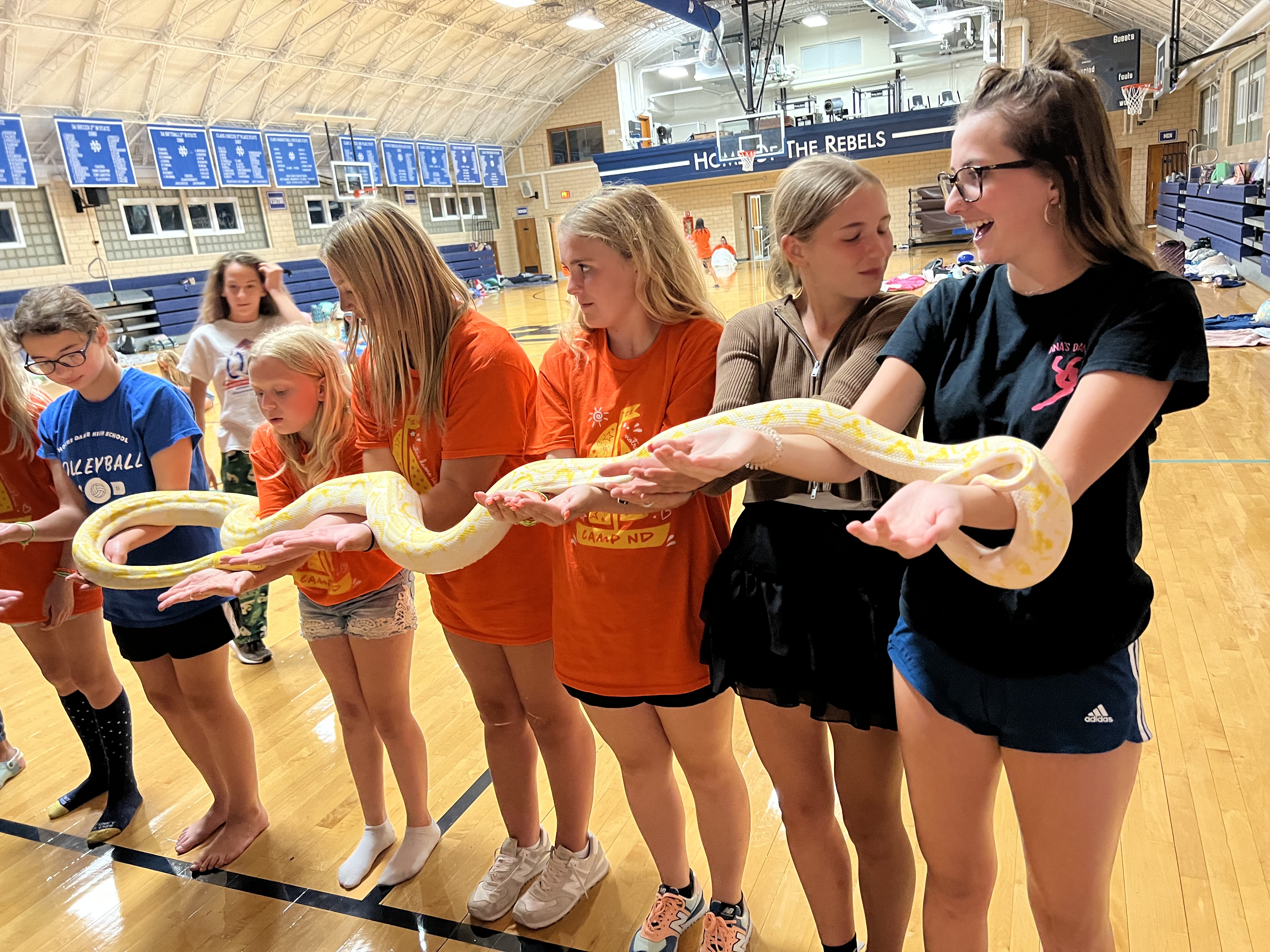 • June 12th-15th
• 9:00 AM – 12:00 PM (6th-8th Grade)
• 12:30 PM – 3:30 PM (9th-12th Grade)
• $75
• July 10-13
• 9:00 – 11:30 AM
• $100
A study skills camp for ND's Class of 2027 led by our Learning Consultant, Kathy Hess. Incoming freshmen will have the opportunity to jumpstart their high school experience by learning important study skills including mindfulness, organization, note taking and test taking strategies.
Registration Closes at the end of the day on June 30.