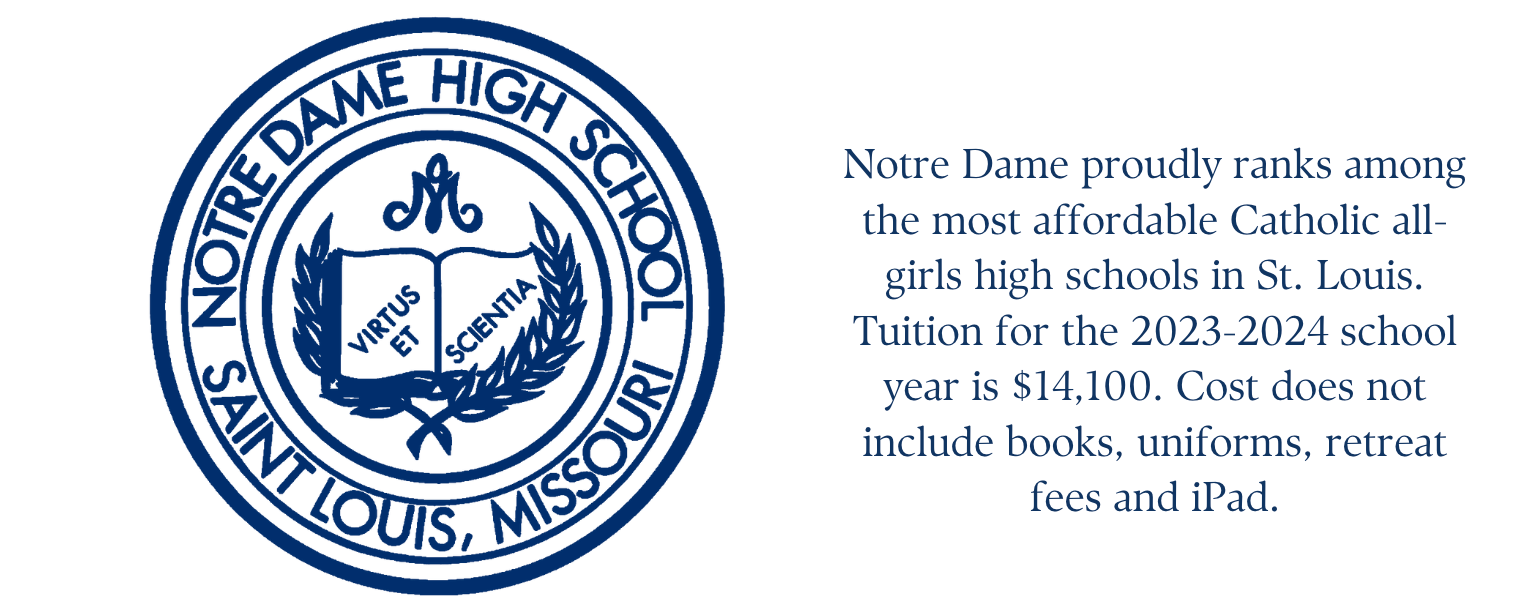 At Notre Dame High School, we model the generosity, humility and faith of our founders and sponsors, the School Sisters of Notre Dame. The School Sisters of Notre Dame tradition has been, and our vision remains, that a Notre Dame education should be available to all interested and capable students, regardless of their economic status or background.
Notre Dame uses FACTS Tuition Management for the collection of tuition payments. New families need to enroll online HERE and choose their payment plan. Existing families will be automatically re-enrolled in FACTS and do not need to do anything unless they would like to make a change. Please click HERE for more information regarding FACTS payment plans. Please contact FACTS customer service if you have any questions at 1-866-441-4637 or Colleen Politte '97 at (314) 544-1015 x1091.
To meet our objective of making a Notre Dame education affordable to any young woman regardless of her family's socio-economic background, we are proud to offer tuition assistance through financial aid and scholarships. Through the generosity, kindness and commitment of our alumnae and benefactors, Notre Dame is able to offer assistance to 62% of our families annually.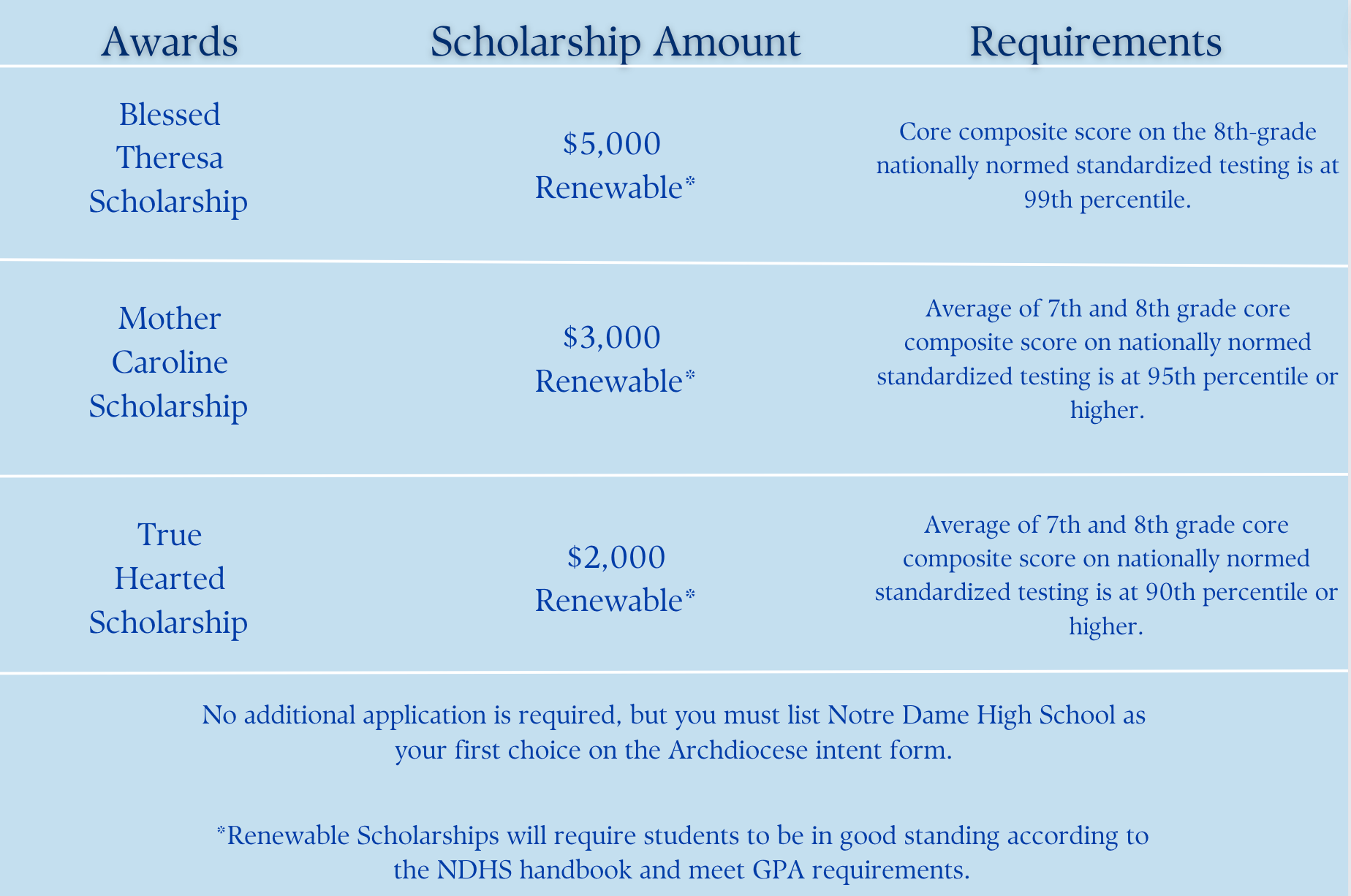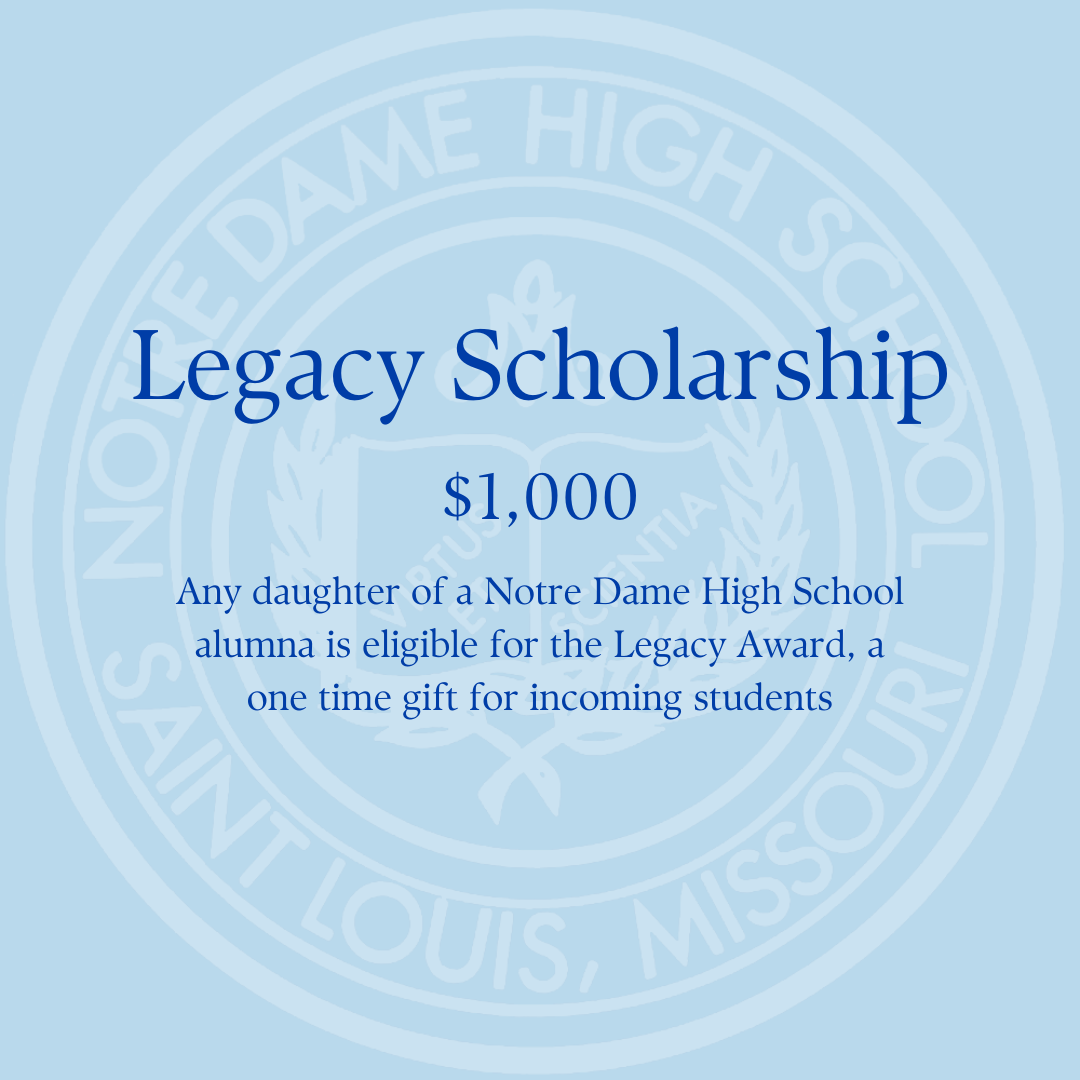 Application Based Scholarships
The Sister Jan Berberich '67, Michelle '11 and Christina '14 Allen Scholarship Fund
Archdiocese of St. Louis Scholarships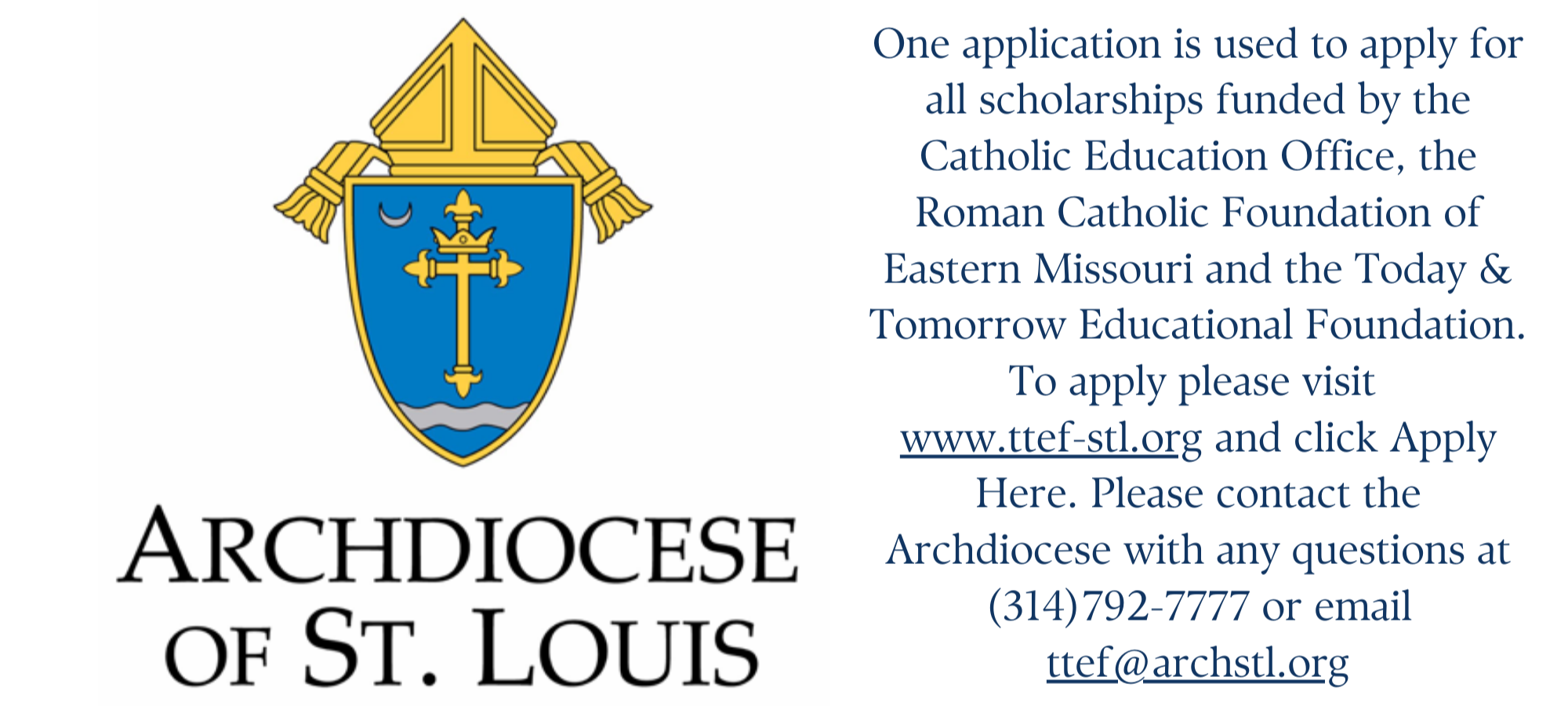 Discounted Tuition Agreements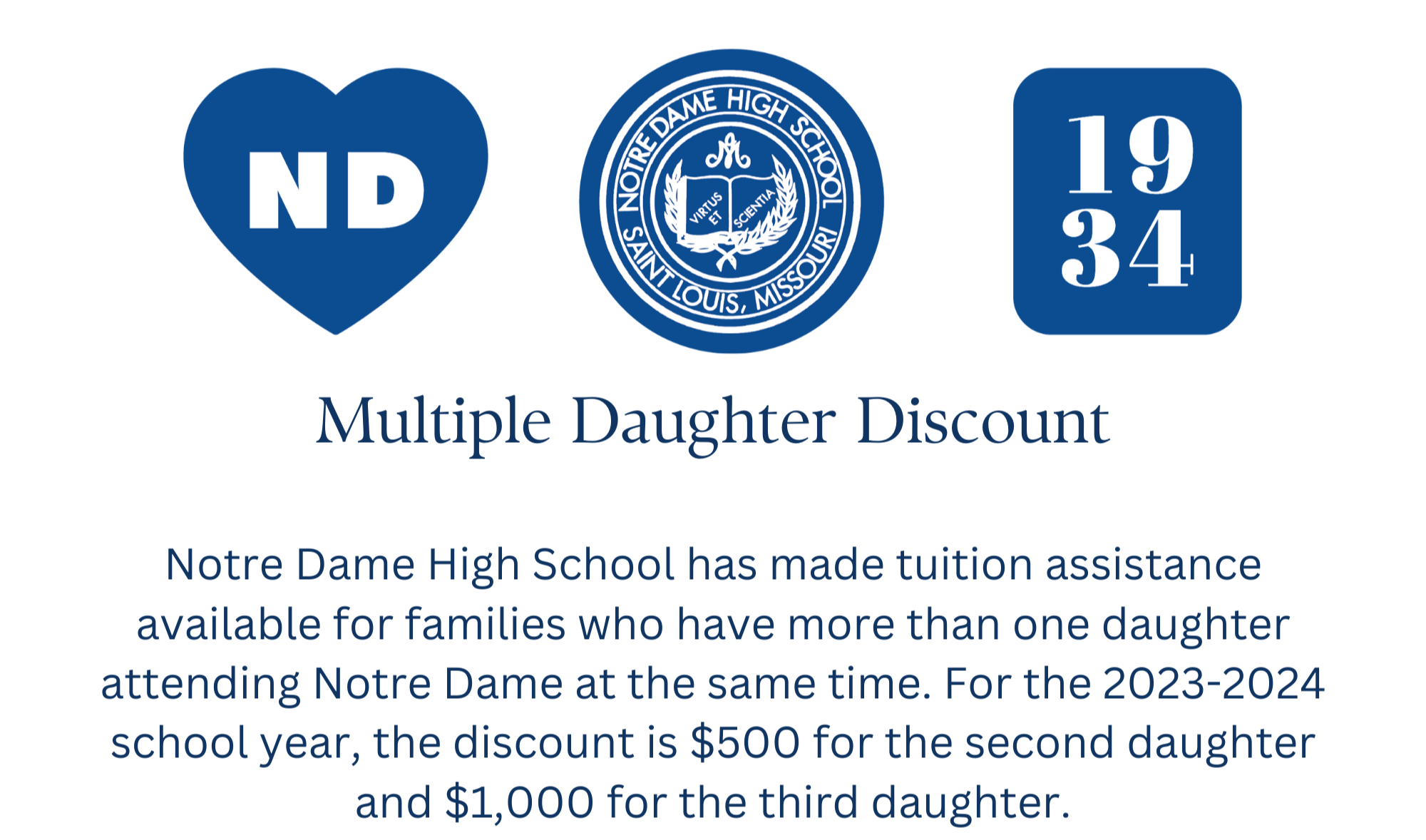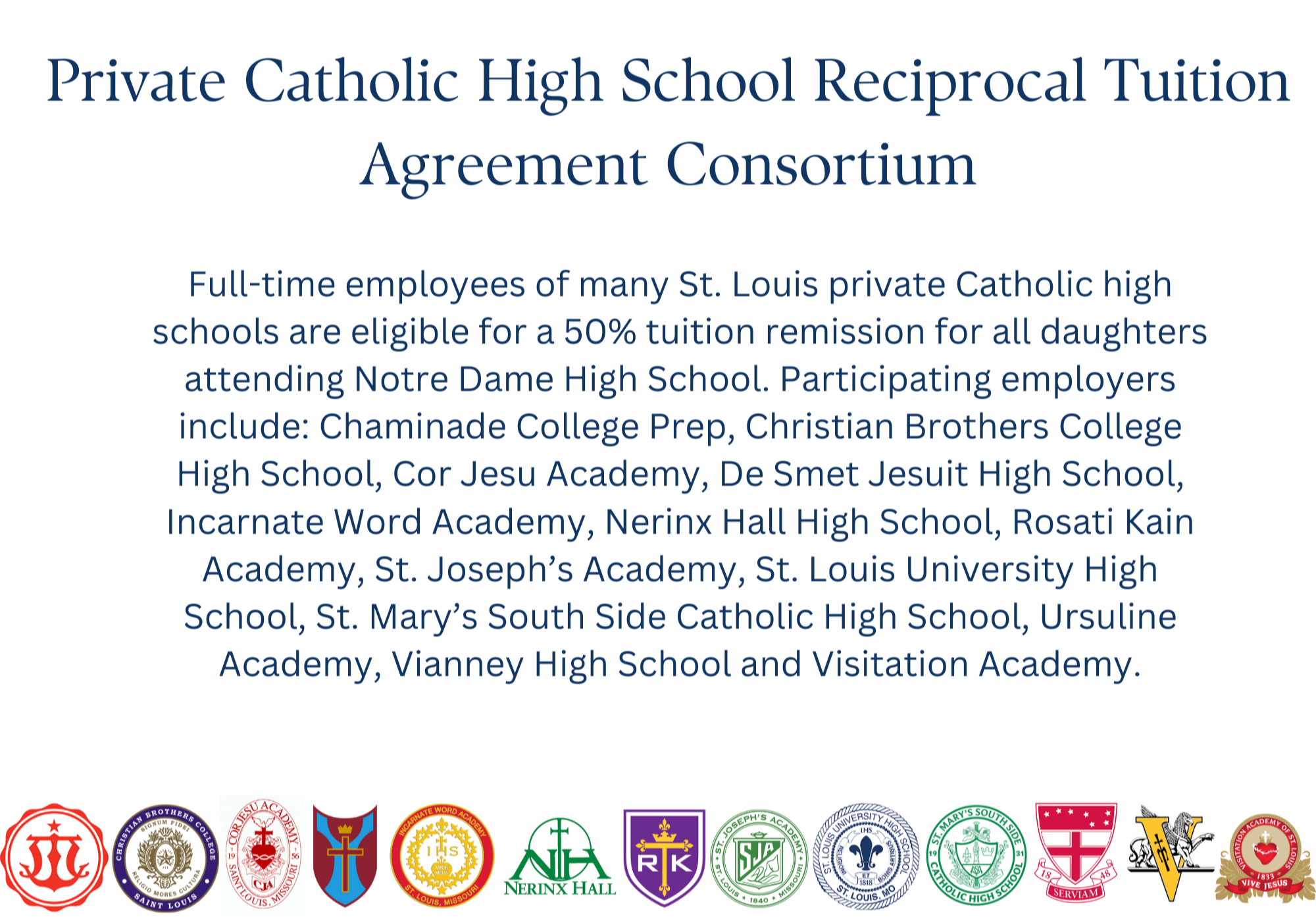 Financial aid is available and is determined through FACTS Management Company. The following flyer contains information about FACTS: FACTS Flyer – English; FACTS Flyer – Spanish. The application for the 2024-2025 school year will open on October 1, 2023. Any family seeking financial aid or a Notre Dame need-based scholarship for the 2024-2025 school year must complete an online application by March 31, 2024. A $40 application fee is due with your application to FACTS. Please click HERE to start the application. Online FACTS applications must be completed annually as there is no automatic continuation of aid. It is the opinion of Notre Dame High School that regardless of the marital status of an applicant's parents, both of the child's natural parents share the responsibility of educating their daughter therefore both must comply with the filing requirements as stated above. In cases where the custodial parent has remarried, the financial situation of the step-parent will also be taken into account. For more information on FACTS for Notre Dame students, please contact Colleen Politte, Director of Finance, at cpolitte@ndhs.net.
Important Dates to Remember:
October 1st, 2023
FACTS online financial aid application opens for the 2024-2025 school year. Apply HERE.

Mid-February 2024
Financial aid award letters emailed to the Class of 2028
March 31st, 2024
FACTS online aid application deadline for returning students