St. Louis Girls Schools Unite 2022 is June 14th, 15th & 16th!
Now more than ever, the world needs empowered young women to become trailblazers for change with the power to influence future generations. We need new leaders that have the confidence to fight for human dignity and social justice on all ends of the spectrum. Notre Dame High School is proud to stand side by side with seven other local all-girls schools. This giving challenge is about uniting under the umbrella of female empowerment and standing together as women first, not competitors, to recognize the value and impact our collective success has on the future. We are asking our alumnae network to show your ND pride and your commitment to the future of St. Louis girls' schools by simply donating $1 or more during the Annual Girls Schools Unite Giving Challenge. We all have the responsibility and the capability to create the next generation of world changers and difference makers. Won't you join us?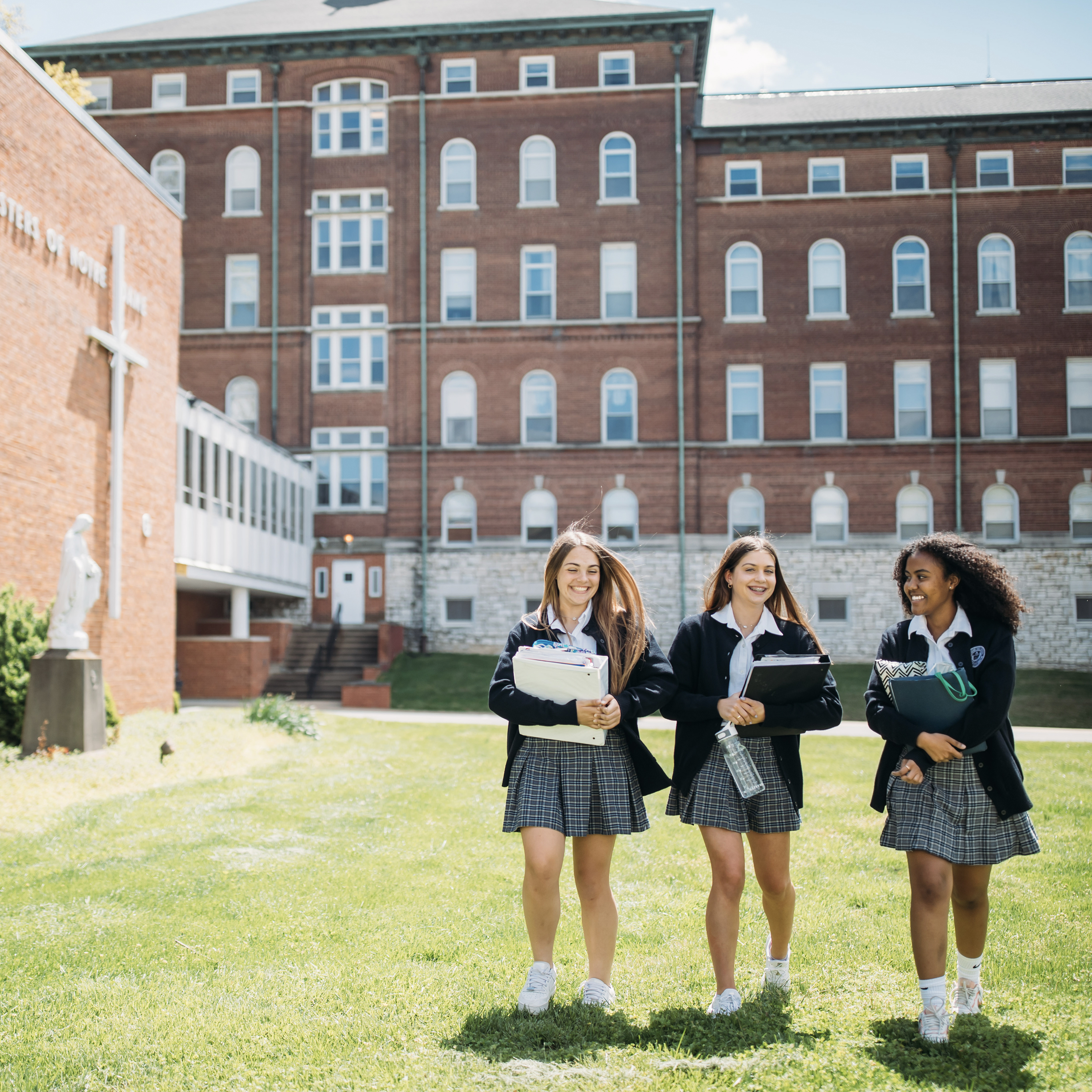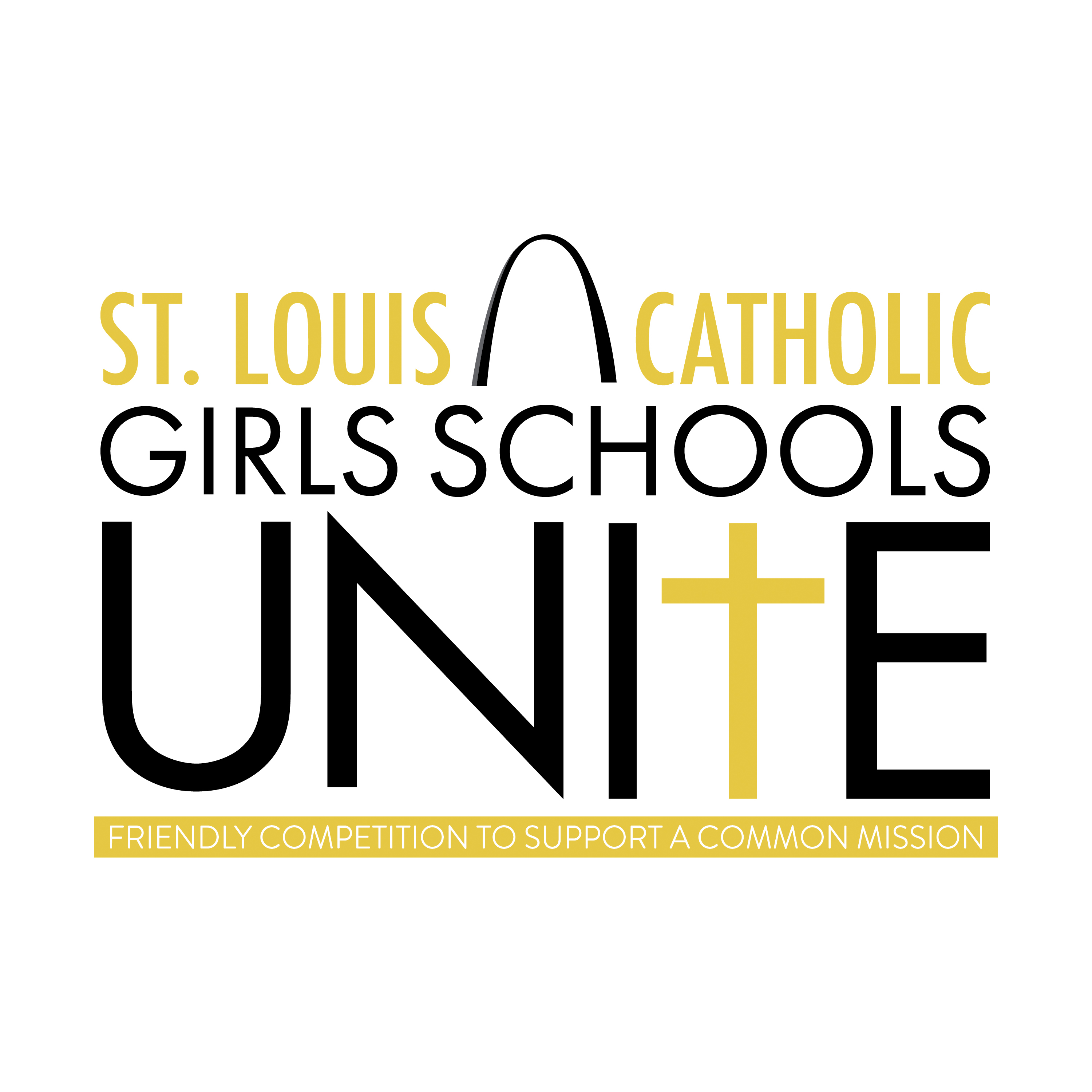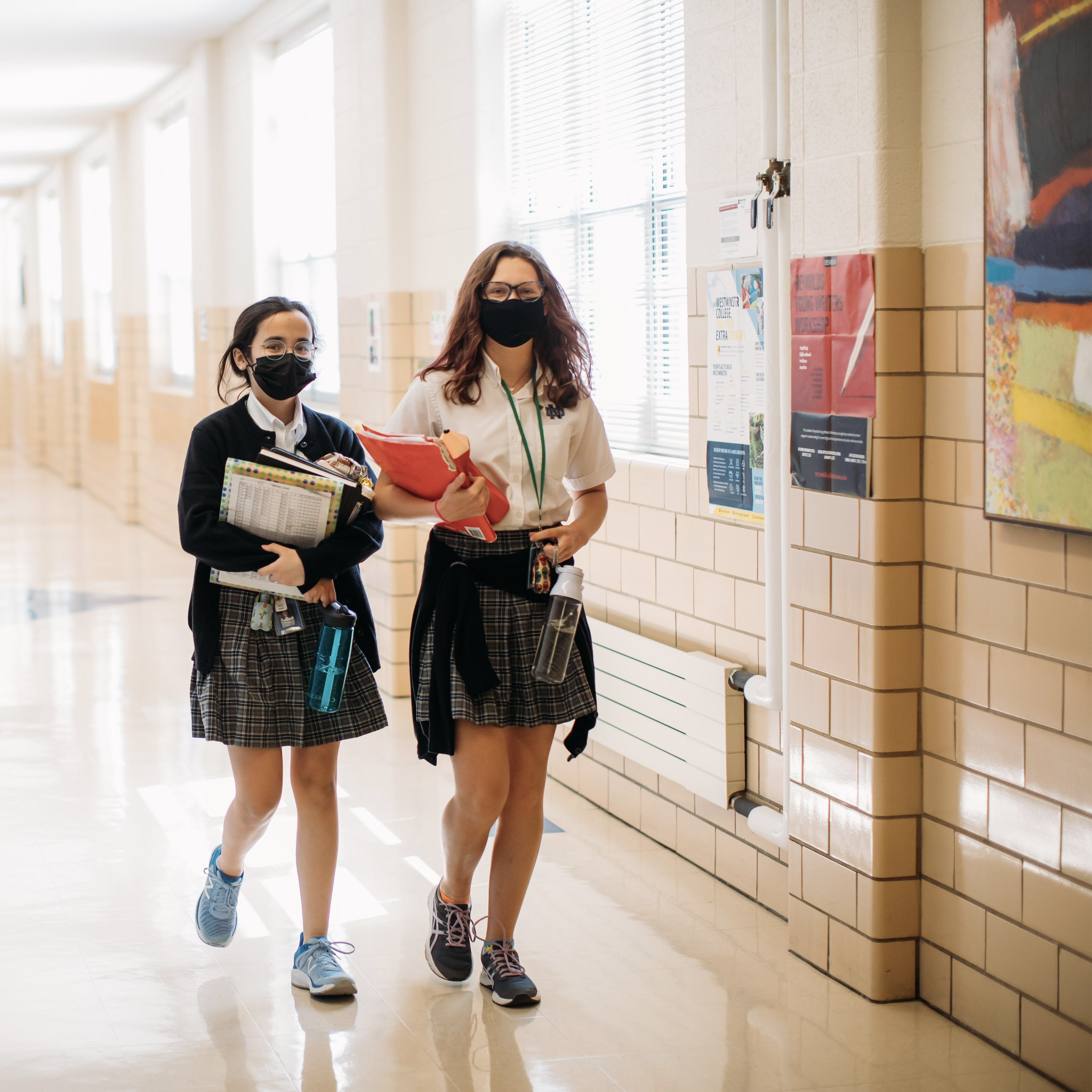 Frequently Asked Questions
Q: What is Girls Schools Unite?
A: Girls Schools Unite is a four-day giving campaign in support of all-girl, Catholic schools in St. Louis. Eight schools: Incarnate Word Academy, Nerinx Hall, Notre Dame High School, Rosati-Kain High School, St. Joseph's Academy, Ursuline Academy, Villa-Duchesne, and Visitation Academy have united for this important campaign to encourage alumnae to give back to their respective alma maters.
Q: Is this a competition?
A: Yes, bragging rights are at stake, but the real winners are the generations of students to come who will benefit from your generosity. Each school has self-submitted the number of alumnae they currently have in the records. The winner will be the school with the highest percentage of alumnae contributions.
Q: When does this start and end?
A: Monday, June 21 at 12:01 AM through Thursday, June 24 at 11:59 PM
Q: If I make a donation, does it stay with my school, or is split evenly among the schools?
A: All donations made to an individual school stay at that school!
Q: Who can participate?
A: Graduates of Incarnate Word Academy, Nerinx Hall, Notre Dame High School, Rosati-Kain High School, St. Joseph's Academy, Ursuline Academy, Villa-Duchesne, and Visitation Academy will determine the winner. However, if you're a spouse, parent, grandparent or friend of an alumna, we still encourage you to make a gift this week as a show of support.
Q: How do I make a gift?
A: Each school will utilize different methods for gifts. Donate to Notre Dame High School HERE.
Q: Can I give on behalf of another alumna in order to help increase my school's percentage of participation?
A: No, this campaign is intended to engage alumnae in giving and encourage more to participate in giving back to their alma maters.
Q: I donated to my school earlier this year. Does that count?
A: Thank you for donating this year! We hope alumnae who have already supported their schools this year will consider another gift of any size as we launch this inaugural program. Only gifts received during the four-day challenge will count toward the competition.
Q: If I give more than once will that increase our percentage?
A: No, each alumna will count only once toward the percentage of alumnae donating.
Additional questions regarding Girls Schools Unite? Please contact Anne Marie Carroll '04 via email at amcarroll@ndhs.net.